Natural Moony Organic Cotton Pants Size M 5-10kg 46PK
14 in stock
Description
Natural Moonyman (Pants type)
M size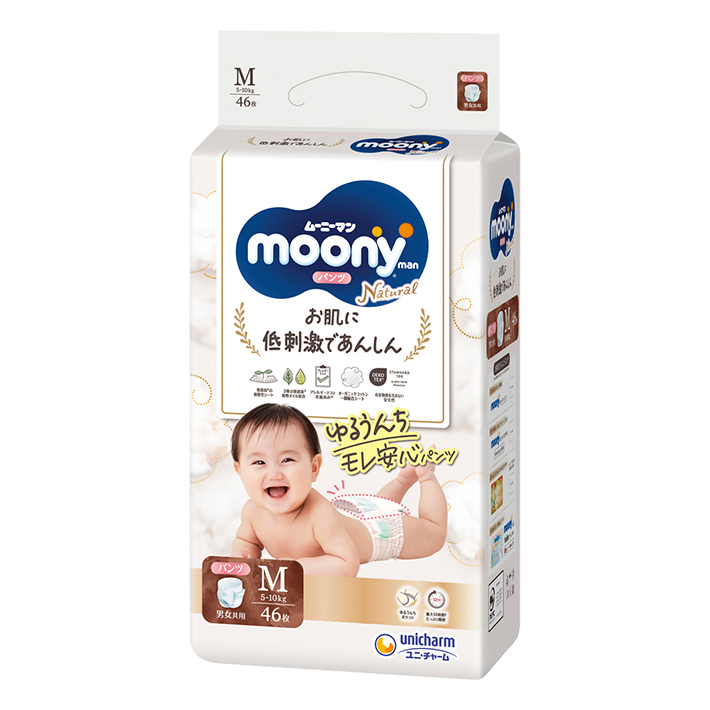 The first in Japan(*)! Diapers containing organic cotton!
With soft skin touch "organic cotton containing surface sheets", no need to worry about delicate babies' skin.
"Additive-free & mildly acidic" sheets gently wrap around babies' skin. Top rate(*) leakproof structure for the back with the World's 1st (*) 3D "loos-stool pocket"
*On surface sheets of major disposable baby diapers in Japan. Unicharm research in March 2016.
*Petroleum-based oil-free.
*A diaper with a back pocket. The two-pleats-combined (vertically and horizontally) pocket expands outwardly. Pants-type baby diapers of global brands surveyed. Unicharm research in September 2015
*Based on the scenario test results of the rate of leakage from the back within 180 seconds after 40ml of loose stool flows to the back. Main M size disposable baby diapers in Japan surveyed. Unicharm research in November 2016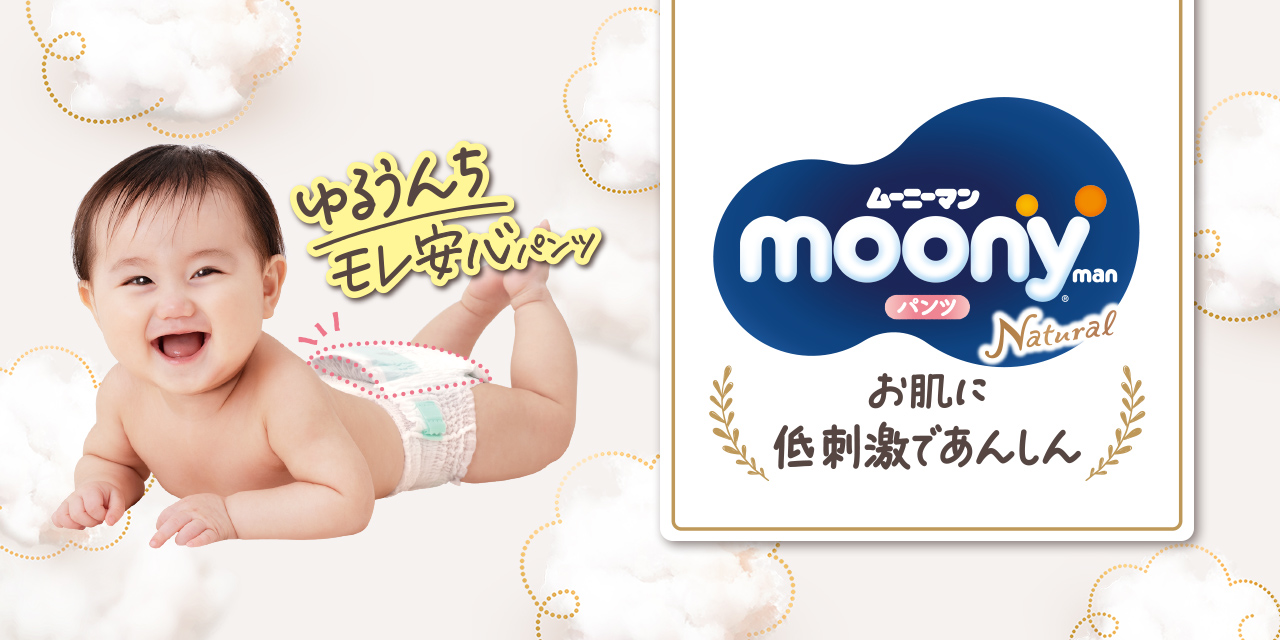 The first in Japan!
*

Surface sheet containing organic cotton
Organic cotton is contained in the surface sheets of the diapers, which makes babies comfortable as if in mom's hands! It has a soft touch to the skin, so no need to worry about delicate babies' skin.
*On surface sheets of major disposable baby diapers in Japan. Unicharm research in March 2016.
The material that touches the skin is an additive-free#, and weak acidic sheet
The sheet that touches the baby's skin does not contain four ingredients of petroleum-derived oil, fragrance, latex, and synthetic coloring that will be a mom's concern.
Allergy tested * 2
And the sheet is weakly acidic.
New technology! Three additive-free vegetable oil formulations
The best balance of olive oil, jojoba oil, and rice oil with moisturizing, anti-inflammatory, and antioxidant effects.
It is blended in a material that touches a delicate baby's skin.
Comes with a 3D loose stool pocket
Stops leakage even with the loosest of stools!
Reduces leakage by up to 50% compared with taped diapers*
*When compared with other tested S size diapers for backside leakage due to loose stools – according to Unicharm research
The picture shown is an image
Diapers colors and designs may vary with the actual product.
Of course,
the breathability that moms worry about is great too
*Experiment video that shows steam passing through a sheet (back sheet) of Natural moony.
The stretchy waistband makes it easier to change diapers.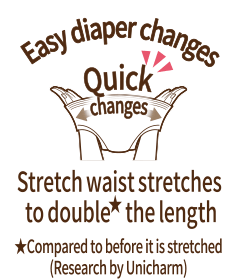 An entirely soft touch is fluffy on the skin.
Achieved improved softness of the parts that are on the outside of the diapers that touch the skin.
Absorb urine for up to 12 hours*.
*The amount of urine differs from baby to baby. This is a rough indication of the amount of urine the diaper can absorb, not an indication of the length of time the diaper can be used.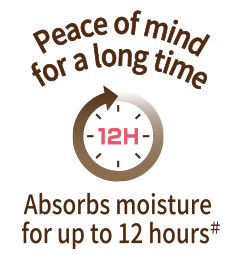 Prevent dampness and stay dry
Even the babies with high body temperature and tends to be sweating a lot, this diaper can keep their bottom dry because of its fully breathable sheet.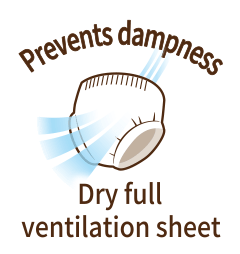 Additional information
| | |
| --- | --- |
| Weight | 1.6100 kg |
| Dimensions | 0.165 × 0.380 × 0.275 cm |
| Brand | |
Only logged in customers who have purchased this product may leave a review.